Ibis, Abyssal ISK Printer Hangar Project - Practical: Full Shopping List
Alpha suitable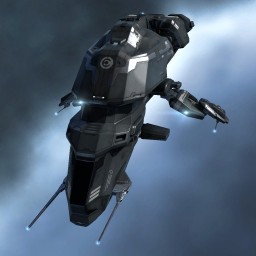 High
Mid
Low
---
Notes
The items listed in cargo will allow one to contstruct a hangar of four different ships and three different pods, which together will clear all five types of Chaotic Abyssal Deadspace sites, for a cost of approximately 10 billion ISK. Modules and pods are shared as much as possible, and hull+rigs could only be shared in one case (Exotic/Firestorm Gila). The resulting hangar contains the parts to build/rebuild, without destruction, the following four ships:

1) Exotic+Firestorm Gila (Switch ammo and drones for weather) - Pod 1
2) Electrical Gila - Pod 1
3) Gamma Gila - Pod 2
4) Dark Cerberus - Pod 3

These ships are the best suited for safe and efficient clears of their specified site types, above and beyond any other available vessel as of current. Many hulls with many builds can clear these sites, but reliability as well as efficiency was the primary goal in mind for these designs. These will combine ease and capability to provide the most effective sites per hour with zero loss risk, given proper skillpoints, piloting, and system/connection stability.

There are two other versions of this hangar as well - "Minimalist" and "The Whole Nine", also available here on this site*.

The five configurations - three Gilas (one with two different sets of drones and ammo for a total of four builds), and one Cerberus, using three pods - are posted here under the name "Abyssal ISK Printer Hangar Project - Practical". The ships should not be bought from those fittings, only built. This is the full shopping list of non-consumable items. Excluded are filaments, boosters, and all types of charges.

*Coming soon!
Information
EVE Version
Onslaught
Est. price (Jita)
9.933.256.982,12 ISK
Tags

abyss

chaotic

t5

tier 5

tier5

isk/hr

gila

cerberus

dark

electrical

gamma

firestorm

exotic
Resources
Resistance (Effective HP: )
Specified market details for fitting
Item
Quantity
Average Price (ISK)
Ship
Ibis
1
119.702,93
Cargo Bay
Gila
3
557.799.991,95
Cerberus
1
235.710.622,14
Medium Anti-EM Screen Reinforcer II
1
4.704.719,30
Medium Capacitor Control Circuit II
1
9.099.821,94
Medium Core Defense Field Purger II
3
90.892.089,50
Medium Core Defense Operational Solidifier II
1
37.121.062,25
Medium Drone Control Range Augmentor I
2
3.999.997,99
Medium Drone Scope Chip II
2
65.274.717,62
Medium Warhead Calefaction Catalyst II
1
10.664.281,25
C3-X 'Hivaa Saitsuo' Ballistic Control System
1
249.993.024,16
Corelum B-Type 10MN Afterburner
1
197.799.990,64
Dark Blood Stasis Webifier
1
134.743.332,84
Domination Ballistic Control System
2
335.027.750,93
Dread Guristas Rapid Light Missile Launcher
4
1.013.932.558,88
Gist X-Type Large Shield Booster
1
334.716.793,04
Gistum B-Type 10MN Afterburner
1
161.280,00
Gistum C-Type Adaptive Invulnerability Field
1
352.565.101,20
Heavy Assault Missile Launcher II
6
7.082.629,97
Missile Guidance Enhancer II
1
904.392,55
ML-EKP 'Polybolos' Ballistic Control System
1
9.617.289,63
Pith X-Type Large Shield Booster
1
329.123.201,31
Pithum A-Type Medium Shield Booster
1
396.115.990,00
Pithum C-Type Adaptive Invulnerability Field
2
805.624.439,40
Republic Fleet Large Cap Battery
1
28.379.892,89
Republic Fleet Medium Cap Battery
1
21.887.375,59
Republic Fleet Target Painter
1
39.501.910,34
Sentient Drone Damage Amplifier
3
403.808.903,07
Small Tractor Beam II
1
2.071.205,32
Thukker Large Shield Extender
1
85.100.132,68
Caldari Navy Hornet
3
3.436.925,40
Caldari Navy Vespa
6
12.112.611,63
Federation Navy Hammerhead
6
14.924.639,12
Hammerhead II
2
1.777.187,36
Imperial Navy Infiltrator
6
14.575.267,88
Infiltrator II
2
5.981.660,18
Republic Fleet Valkyrie
6
16.551.261,08
Valkyrie II
2
2.180.409,40
Vespa II
4
4.189.741,43
High-grade Crystal Alpha
2
165.766.810,79
High-grade Crystal Beta
2
215.887.362,11
High-grade Crystal Delta
1
268.899.967,27
High-grade Crystal Epsilon
1
465.909.067,10
High-grade Crystal Gamma
1
167.197.876,15
High-grade Crystal Omega
2
1.930.067.926,17
Mid-grade Crystal Delta
1
89.771.673,89
Mid-grade Crystal Epsilon
1
156.665.044,77
Mid-grade Crystal Gamma
1
59.678.179,90
Eifyr and Co. 'Rogue' Navigation NN-603
1
19.798.899,24
Overmind 'Goliath' Drone Tuner T25-10S
1
54.049.797,47
Zainou 'Gnome' Shield Management SM-705
1
148.331.604,10
Zainou 'Snapshot' Heavy Assault Missiles AM-703
1
21.264.018,60
Inherent Implants 'Squire' Capacitor Management EM-803
1
20.527.874,91
Zainou 'Deadeye' Guided Missile Precision GP-803
2
49.877.396,74
Zainou 'Gnome' Shield Operation SP-905
1
154.174.765,12
Zainou 'Deadeye' Target Navigation Prediction TN-903
1
20.622.221,33
Zainou 'Snapshot' Light Missiles LM-903
1
21.064.156,46
Zainou 'Deadeye' Rapid Launch RL-1003
3
64.428.435,23